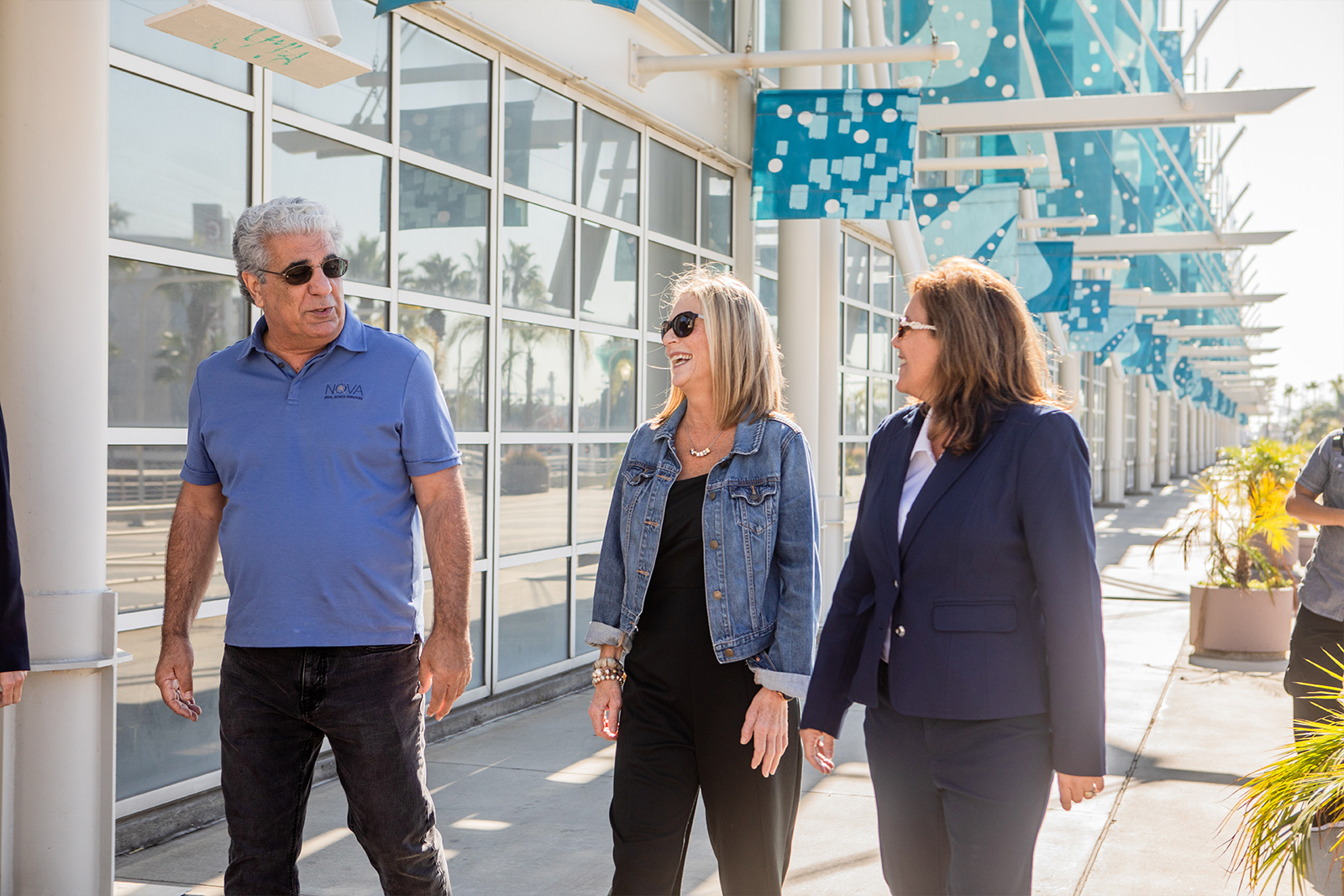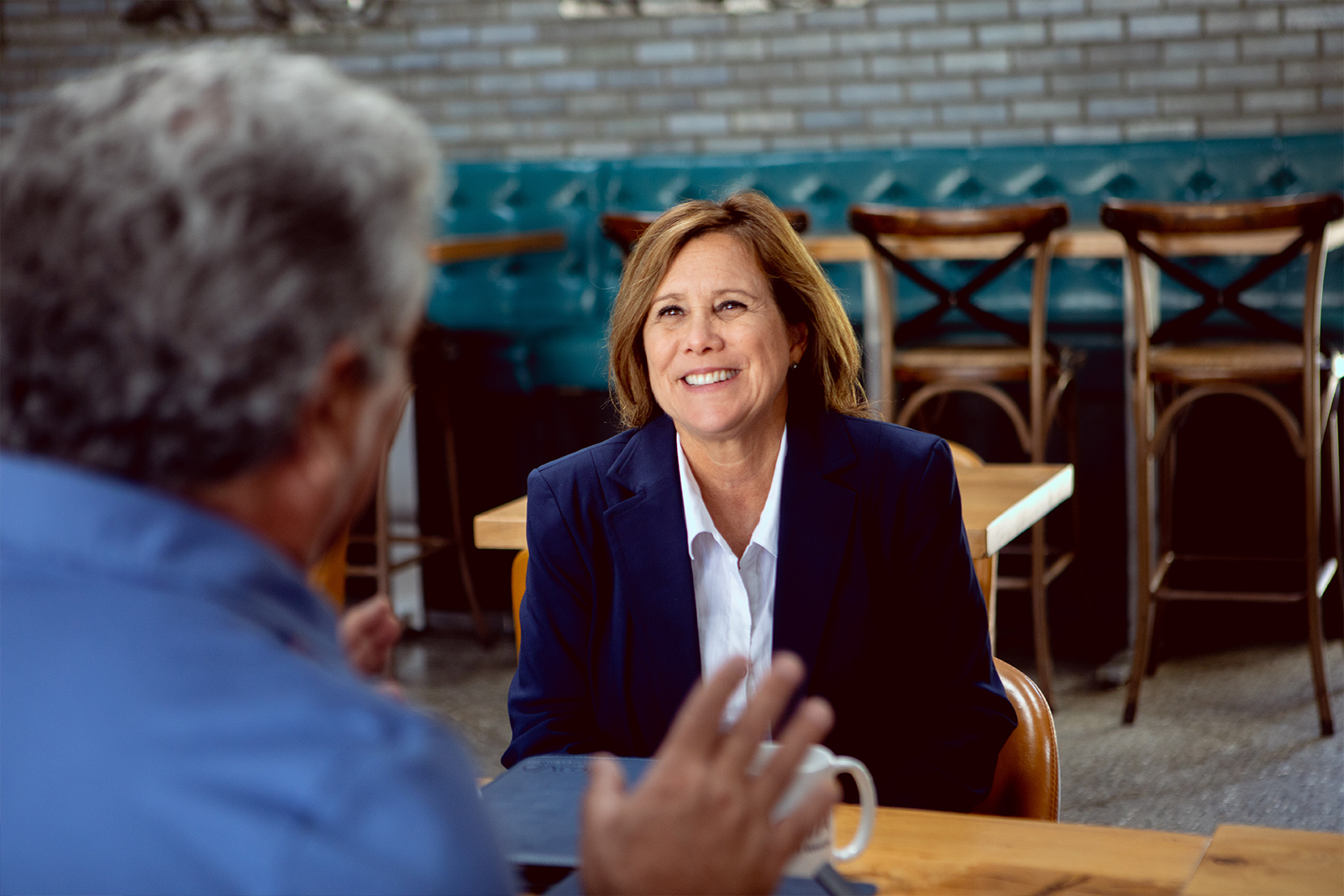 Your Bill of Rights:What You Can Expect From NOVA.
Buying a house is no small feat. Out of the thousands of options you have to find support in Southern California, NOVA knows exactly the kind of agent you need. Someone who you have on speed dial to talk through your anxieties and excitement throughout the transaction.
Someone who will anchor you when the gravity of a real estate experience pulls you away from reality. Someone you can connect with, trust, and rely on-- always. At NOVA, we recruit and cultivate agents with outstanding market knowledge, exceptional communication skills, masterful marketing smarts, and second-to-none negotiation savvy.
We revolve around your needs to ensure a beyond-successful buying process in this special phase of your life.
Buyer's Bill of Rights
Here's what you deserve as a NOVA buyer
Everyone who works with NOVA deserves to be treated with respect and dignity. This is ensured through clear, ethical and timely communication, maintaining your position at the center of the NOVA universe.
As a buyer, you will feel empowered to learn, grow and advance while living a life you love, in a home you love. When it feels like the real estate process has you untethered, we will reach out a hand and restore gravity. Here, you will be grounded. This means we'll walk you through the following:
Getting you pre-qualified for more home before we even start window shopping
Only showing you homes that fit your criteria
Experienced negotiating, based on a professional market analysis, detailed inspection and estimates for any required repairs
Maintaining an ideal buying timeline-- with no hassles
We'll also assist with your move, helping to source vendors, movers and contractors to make your transition seamless.
You are welcome no matter where you are in the NOVA orbit. Wherever you are looking to call home we have created our legacy across all of Southern California for over four decades, and you deserve to feel at home right beside us.
You will encounter a structured and thoughtful buying experience. You will know the real value of a home before making an offer, having a hand in each step of the journey. This also includes anticipating any potential escrow issues, with your agent taking care of the more challenging stuff.
You will find your dream home. At NOVA, we are as passionate about your future as you are. We will move planets to make you feel comfortable and supported while you find the perfect fit.
---
---
Super NOVA Plan
Getting you from take off to landing on your new home
Our exclusive "Landing Plan" for NOVA Home Buyers was designed by founder Harry Solomon. His professional experience, combined with a team of skilled agents, bring 50+ years of expertise and ongoing relationships to your home buying experience. At NOVA, we will:
Making sure you pre-qualified, with the best rate and terms to fit your lifestyle and needs.
Build a search to find your dream home. With our original Dream Home Wish List process and knowledge of the area, we'll find you a home that exceeds your expectations faster than the speed of light and make sure we explore all of your options along the way.
Make a value-driven offer. We'll start by making a smart offer and negotiate from a position of strength and wisdom to get you the best value for your investment.
Provide a network of vendors. We have an entire constellation family of vendors, movers, contractors and cleaners who will ensure everything from your inspection to your move-in is thorough and straightforward.